Standard & Poor's Ratings Services has announced the publication of its annual "Global Reinsurance Highlights" to coincide with the 2014 Reinsurance Rendezvous in September.
S&P said the forthcoming report "will provide a detailed perspective on the market, focusing on the competitive pressures that will impede reinsurers' ability to generate strong returns, and challenges for the sector to reinforce its relevance to existing and future clients as the global economy continues to evolve.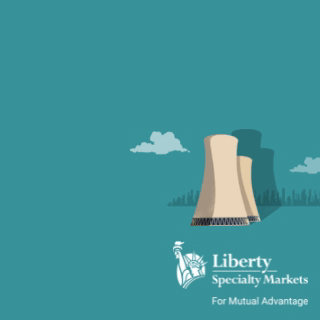 Part of the report is an article, published today – "Climate Change Could Sting Reinsurers That Underestimate Its Impact," – which S&P said "offers an element of the overall picture to be provided in the publication by offering a view of what it might mean to the reinsurance industry's catastrophe exposure and, ultimately, to its ratings, if the catastrophe losses of 2005 and 2011 were to become the 'new normal.'"
S&P's report recognizes that there is "no scientific consensus on how much climate change may have contributed to extreme weather in recent years, and how much it is expected to contribute in the future." It points out, however, that the "reinsurance industry recognizes that climate change is likely to have a significant impact on future weather events."
In order to address that eventuality, S&P said "many reinsurers actively follow and sponsor scientific research into the topic. Moreover, they rely on their ability to adjust premiums in the future for any gradual increase in weather-related claims over time, as most non-life business is renewed yearly."
S&P added, however, that "most reinsurers do not believe that climate change is having a material quantifiable impact on their current risk exposure, nor do they think it is likely to do so in the near future.
S&P nonetheless said it "believes it's unwise to rule out the possibility that climate change has already begun to affect reinsurers' risk exposure, especially given the number of catastrophe events recently triggered by extreme weather.
"To understand the effect climate change could have on reinsurers' financial strength, we have analyzed a simple scenario based on the assumption that the catastrophe experience over the last 10 years indicates the current probabilistic distribution of extreme events–in other words, that it represents a typical decade. For most reinsurers, their highest catastrophe losses over the past 10 years occurred in either 2005 or 2011.
"Under this simple scenario, we estimate that on a gross basis, reinsurers may be understating both the one-in-10 and the one-in-250-year loss by around 50 percent. Some of the key ratings metrics that we use to assess reinsurers' capital adequacy and catastrophe exposure are materially affected under this scenario."
While S&P does acknowledge that "the scenario we present is deliberately simplistic," it also it illustrates that "reinsurers' exposure to catastrophe losses could be substantially higher than they currently estimate, with climate change likely being a major factor.
In conclusion S&P added its usual caveat, that under its stated policies "only a Rating Committee can determine a Credit Rating Action (including a Credit Rating change, affirmation or withdrawal, Rating Outlook change, or CreditWatch action). This commentary and its subject matter have not been the subject of Rating Committee action and should not be interpreted as a change to, or affirmation of, a Credit Rating or Rating Outlook."
Source: Standard & Poor's Rating Services