EXOR SpA, the Agnelli family's investment company, agreed to buy PartnerRe Ltd. for about $6.9 billion in its biggest single acquisition in more than a century after the reinsurer scrapped a deal with rival AXIS Capital Holdings Ltd.
EXOR, which controls Fiat Chrysler Automobiles NV, will pay $140.50 a share, including a special pre-closing dividend of $3 a share, according to a statement Monday from PartnerRe and EXOR. The Bermuda-based reinsurer suffered setbacks in its plan to merge with AXIS when proxy advisory firms recommended last month that PartnerRe shareholders reject that combination and favor EXOR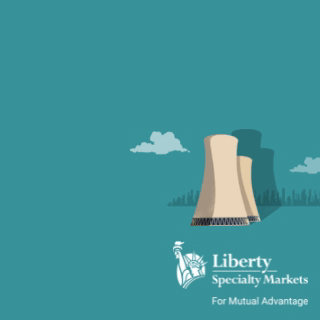 "Once the advisory firms came out against the AXIS-Partner combination, the likelihood of doing a transaction with EXOR became significantly more inevitable," Mark Dwelle, an analyst with RBC Capital Markets, said in a phone interview.
The deal puts an end to months of hostile bidding. EXOR made its first unsolicited offer in April after PartnerRe agreed to combine with AXIS in January. EXOR made an $6.4 billion offer on April 14, then announced a higher bid on May 12, saying that day that it had accumulated a stake of more than 9 percent stake in PartnerRe. The Turin-based company highlighted that its offer was all-cash.
'Significant Improvement'
EXOR advanced 0.9 percent at 3:56 p.m. in in Milan. PartnerRe jumped 2.1 percent to $138.85 in New York.
Holding out for a better deal "was critical to delivering a transaction that represents a significant improvement in the price and terms of EXOR's original proposal," PartnerRe Chairman Jean-Paul Montupet said in the statement.
AXIS shares jumped 2.3 percent. On May 6, the company climbed 2.4 percent, the most since January, after Insurance Insider reported that it could draw a bid from Arch Capital Group Ltd. if the PartnerRe deal collapses.
"I see no reason that they have to merge with anyone," Dwelle said of AXIS. "The ball's in their court as to what they want to do next, if they want to be a buyer, if they want to be a seller." A representative from Bermuda-based Arch didn't return a call seeking comment.
The EXOR agreement requires the approval of PartnerRe shareholders at a special general meeting to be called "as soon as reasonably practicable," the buyer said. EXOR expects to complete the acquisition no later than the first quarter of next year. The agreement includes a "go-shop" period in which the PartnerRe board can solicit competing offers until Sept. 14.
Dwelle said that while it's possible that other companies will take a look at PartnerRe, it could be difficult for many would-be buyers to do an all-cash deal like EXOR.
'Strengthened Resolve'
AXIS said in a separate statement that it will get a $315 million termination fee and resume share buybacks, which had been suspended in anticipation of a merger. The company, also based in Bermuda, has $749 million remaining under a repurchase authorization through the end of next year.
"Prior to PartnerRe reaching out to us last December to discuss a combination of our companies, we were confident in continuing with our strategy as a stand-alone company," AXIS Chairman Michael Butt said in a separate statement. "We will now proceed with that strategy, with strengthened resolve."
PartnerRe canceled an Aug. 7 shareholder meeting that had been scheduled for a vote on the AXIS deal.
Agnelli family leader John Elkann, 39, has been seeking to invest in financial services and reduce dependence on the motor-vehicle industry after selling Geneva-based product-inspection provider SGS SA in 2013.
EXOR increased its ability to finance a deal with an agreement to sell real-estate company Cushman & Wakefield Inc. for about $2 billion. Elkann's firm is also in talks to boost its stake in the publisher of the Economist magazine.
'Committed Ownership'
Elkann joins global companies including China Minsheng Investment Corp. and Fosun International Ltd. in pushing into the Bermuda reinsurance market. Insurance operations bring premium dollars for investment purposes and can increase access to risks that aren't correlated with stock and bond markets.
While AXIS had said a PartnerRe combination would provide a company with increased scale that could cut costs through job reductions, Elkann had a different view. He said his firm didn't need to eliminate positions and was prepared to handle weather- related volatility.
"Under our stable and committed ownership, PartnerRe will continue to develop as a leading independent global reinsurer," he said Monday.
–With assistance from Doni Bloomfield, Selina Wang, Steve Dickson and Katherine Chiglinsky in New York.