Warren Buffett's ice-cream-to-insurance conglomerate Berkshire Hathaway reported a smaller profit for the second quarter on Friday as losses on derivatives dragged down results, though operating income set the new records Buffett predicted.
Buffett eschews derivatives for the most part, but he does have one outstanding – and large – derivative bet tied to stock market performance. While he has said repeatedly he expects that position to be profitable over time, it generated nearly $700 million in losses in the last quarter.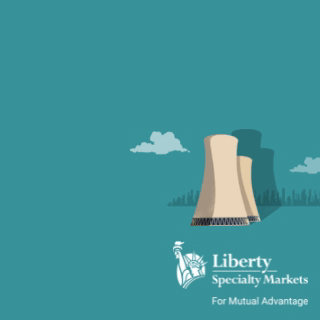 Berkshire earned $3.11 billion, or $1,882 per Class A share, compared with a profit of $3.42 billion, or $2,072 per Class A share a year earlier.
Book value, Buffett's preferred measure of Berkshire's worth, rose to $107,377 per Class A share. The company's ongoing share buyback is capped at prices no higher than 110 percent of that book value.
Berkshire's cash pile as of the end of the quarter ballooned to $40.66 billion, up more than $3 billion since the year began.
Buffett has been itching to make a major acquisition; a deal of more than $20 billion fell through earlier this year, and he has said a deal larger than $30 billion could be possible next year if he does nothing substantial in 2012.
One long-term Berkshire investor brushed aside the derivatives hit and said the cash build was the thing to watch in the near term.
"Derivatives are less of an issue as investors recognize that the asset is a long-term play, not a short-term strategy. And as Buffet normally does, cash flow is piling up for more beta purchases," said Michael Yoshikami, CEO of Destination Wealth Management in California, which holds more than $12 million in Berkshire stock.
OPERATING RESULTS RISE
Operating income rose at almost all of Berkshire's key business lines, with the exception of distribution services company McLane Co. Earlier this year, he predicted the non-insurance businesses would set income records in 2012.
Operating income was nearly $1 billion higher in the insurance group, as the reinsurance operations recovered from last year's massive disaster losses. Within the group, income dropped slightly at auto insurer Geico on higher loss costs for bodily injury and damage to vehicles.
Berkshire's railroad BNSF reported higher revenue and income, as increased volumes for consumer and industrial products transported offset sharp declines in volume for both coal and agricultural products.
McLane's income fell, Berkshire said, because the year-ago quarter benefited from manufacturer price increases on a number of products. That benefit was absent in the most recent quarter.
The results also bear out comments Buffett made in mid-July that housing had started to show signs of a rebound, albeit off a very low base.
Berkshire's housing-related businesses picked up in the quarter, led by double-digit revenue increases at the manufactured home builder Clayton Homes.
Another Berkshire investor said the results confirm the long-term shift in the company away from its reliance on the insurance business to make money, a shift that was accelerated with the BNSF acquisition.
"The non-insurance side is the driver … the core of this conglomerate now is on the non-insurance side," said David Rolfe, chief investment officer of Wedgewood Partners. "When expectations are so low and muted, this is fantastic."