The federal terrorism reinsurance program in 2015 has helped maintain certainty and stability for the U.S. market even as the nature of terrorist acts has changed, according to global insurance broker Marsh in its latest report.
However must continue to adapt in order to successfully address the fast-evolving terrorism threats.
"The changing nature of terrorist attacks globally has caused the risk management and insurance industry to explore coverage enhancements that further address risks related to business disruption and extra expenses," Marsh said in its "2016 Terrorism Risk Insurance Report."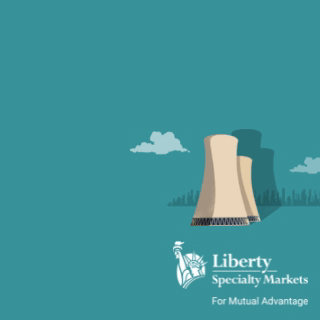 The global insurance broker and risk manager noted that this has happened while "pricing and take-up" of terrorism insurance" has remained relatively stable.
Passage of the Terrorism Risk Insurance Program Reauthorization Act (TRIPRA) in early 2015 extended the federal program through 2020, bringing much more certainty to terrorism insurance markets, Marsh said. That has translated to stability. For example, take-up rates for TRIPRA coverage embedded in property policies grew only slightly in 2015, according to the report, continuing relative stability in place since 2009.
'Lone Wolf' Attacks
However, Marsh noted that the types of terrorists attacks are evolving to small-group or "lone wolf" attacks, which aren't necessarily triggering TRIPRA coverages. These kinds of attacks in the U.S. haven't yet met the $5 million damage certification threshold required to trigger TRIPRA, so exposure assessments are going a different route.
"Many organizations are assessing their exposure to and coverage for indirect losses and business interruption risks associated with acts of terror," the Marsh report said. "To address evolving threats, the insurance industry is offering coverage enhancements that consider business interruption and time-element risks."
Since the 2015 TRIPRA renewal, Marsh has also noted a number of additional market trends. Among them:
Larger companies are more likely to buy TRIPRA coverage and experience the lowest cost as a percentage of overall property premiums.
Media organizations – among industry sectors – had the highest take-up rate for TRIPRA coverage in 2015.
Standalone property terrorism insurance capacity was constant in 2015, year over year. Why is this? Marsh said that it can be written more broadly and priced more competitively than TRIPRA embedded coverage. Standalone property-terrorism policies also don't face the same requirements for claims to be paid, and they can offer needed terrorism and political violence coverage for clients' non-U.S. operations.
Workers compensation pricing and availability for terrorism risks, after TRIPRA's 2015 passage, reverted to levels generally seen before federal terrorism reinsurance was briefly allowed to expire.
As far as terrorism insurance, underwriters still look at employee concentration exposures. Marsh said that this highlights how important risk differentiation and accurate data can be for workers' compensation exposures (and more).
Marsh said that the number of captives it manages that access TRIPRA jumped 17 percent from 2014 to 2015. At the same time, many captives that could offer a terrorism insurance program actually don't.
The Treasury department issued its report on TRIPRA last week, concluding as did Marsh that the program helps ensure that terrorism risk insurance is available and generally affordable in the United States. The Treasury report also calls for requiring participating insurers to set aside a portion of the premiums they collect under the program for future terrorism claims.
Fonte: