Aetna Inc.'s $37 billion deal to buy smaller health insurer Humana Inc. will face rigorous scrutiny from U.S. regulators, which antitrust experts said could also make other large-scale mergers in the sector more difficult.
The Aetna-Humana tie-up would be the largest such deal among health insurers. Friday's announcement starts the clock on an examination by regulators of whether consumers will be hurt by diminished competition. Competition regulators include the Department of Justice and various state-level agencies.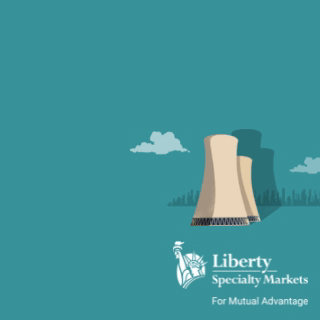 The deal follows weeks of intense discussions about potential combinations among the five biggest U.S. health insurers: Aetna, Humana, Cigna Corp., Anthem Inc and UnitedHealth Group.
Insurers want more leverage in a healthcare system that has seen major consolidation among hospitals and doctor practices, as well as mergers between medical device makers and other suppliers. The cost of new drugs has soared, and President Barack Obama's healthcare law has made it harder for insurers to pass on higher costs to customers.
Last month, Anthem offered to buy Cigna for $47 billion. The combined company would have surpassed UnitedHealth to become the single largest U.S. health insurer.
Cigna, which had also considered purchasing Humana, has so far rejected the buyout approach. Some industry watchers expect a potential buyout of Cigna to be revived after Aetna's deal.
Industry sources said Cigna and Anthem may have just a few months to sign a deal if they want it to be considered by antitrust authorities along with the Aetna-Humana deal.
Cigna declined to comment about the Aetna-Humana deal. Anthem said it had nothing to say about other potential mergers.
Regulators "should be exceedingly skeptical of this deal" between Aetna and Humana, said Diana Moss, president of the American Antritrust Institute. "Depending on who merges and the change to the market structure, that affects the concerns about the competition."
Aetna said it is ready to address regulatory concerns.
"Obviously this is something that we expect will get a thorough and careful review," Shawn Guertin, Aetna's chief financial officer, said in an interview. "We've spent a lot of time looking at this at a fairly detailed level, and we certainly think that's a manageable situation."
Guertin conceded that a combined company could have some overlap, but declined to name possible divestitures that regulators might seek.
"We're in the same business at the highest level, and so there certainly is an overlap in that regard," he said.
"It's really about local markets," Guertin said.
Scuttled Deals
Antitrust experts said a regulatory review of Aetna and Humana could also factor in whether there is another major deal in the industry.
Regulators are expected to scrutinize how competition in local markets will be affected for each line of insurance: Medicare for the elderly, Medicaid for the poor, individual insurance, commercial insurance for small and large business and the large employer business.
Regulators have recently scuttled deals in other industries that would have created mega players. In April, Comcast Corp. abandoned its $45 billion offer for Time Warner Cable Inc. because of antitrust worries.
This month, the U.S. Justice Department sued to stop Sweden's Electrolux AB from buying General Electric Co.'s appliance business.
"Agencies are becoming increasingly skeptical about whether you can remedy anti-competitive mergers by having some kind of divestiture," said David Balto, formerly the policy director of the Bureau of Competition of the Federal Trade Commission.
Mergers might give insurers more punch to negotiate lower prices with pharmaceutical companies, Balto said. But he called that a "Faustian bargain."
"Maybe they have more buying power, but then they're going to have more selling power."
(Additional reporting by Caroline Humer and Gregory Roumeliotis; Editing by David Gregorio)