A tornado tore through the northeast of Hamburg on Tuesday evening, blowing off the roofs of several buildings, uprooting dozens of trees and damaging cars and a power line as storms that have raged across Europe this month continue to reap destruction.
More than 1,000 firefighters, police and other emergency personnel worked from the evening hours until early on Wednesday to clear fallen trees and roof tiles off the streets and eliminate hazards at more than 250 sites along the twister's 500-meter (1,640-foot) path through the city, which is home to Germany's biggest port.
"In one street, the whirlwind knocked down more than 50 huge trees," said Jan Ole Unger, a spokesman at the Hamburg fire department. A power line had to be switched off after being hit by a tree, temporarily cutting electricity for some households in the area. "It's a miracle that nobody was hurt or killed," said Unger.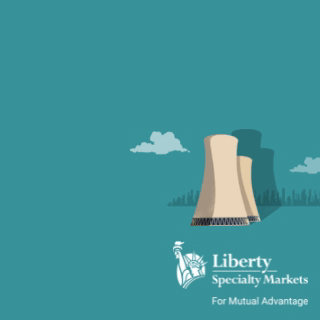 Insurance Claims
There is a "very high probability" that the vortex of violent winds was a tornado, meaning the wind funnel touched the ground, Andreas Friedrich, a tornado expert at Germany's DWD National Meteorological Service, said by phone. In March 2006, a twister overthrew cranes at a construction site in Hamburg's port area, killing the two drivers of the cranes, according to Friedrich.
Insurers are facing higher-than-expected claims related to floods and storm damage after torrential rains and flash floods swept through southern Germany and France in recent weeks. At least eight people died in the sudden deluge, which took people by surprise. The Rock am Ring concert in the eastern Eifel region was canceled after lightning struck and several people were hospitalized.
Storm claims could reach 1 billion euros ($1.14 billion), Fitch Ratings said in a report Tuesday. The credit-rating company said public-sector insurers may be most affected by the disasters, including Versicherungskammer Bayern and SV SparkassenVersicherung Holding AG, both owned by German regional savings banks.
Economic Losses
The economic losses could be significantly higher, given that only one-third of home-insurance policies in Germany include natural hazard cover, Fitch said. The German insurance industry's GDV lobby group has estimated claims of about 450 million euros from storm Elvira that primarily hit Germany's southwest at the end of May.
Fitch increased its forecast for the combined ratio of German non-life insurers to 95 percent from 93 percent, indicating rising claims and costs as a proportion of premiums.
With a bill reaching $3.4 billion, 2002 was the costliest year in terms of flood claims affecting Germany, according to data by Munich Re. More than a week of continuous heavy rain made rivers including the Elbe and Danube burst their banks, inundating eastern Germany and neighboring countries. Floods in the same area in 2013 cost insurers about $3 billion.
Fonte: