Despite a challenging business environment and global trade slowdown in 2015, global direct premiums written grew by 3.8 percent in real terms, up from 3.5 percent in 2014, according to Swiss Re's latest sigma report.
However, in nominal US dollar terms, global premiums were down by 4.2 percent, due to currency depreciation against the dollar, particularly in advanced markets, the report explained.
"On the non-life side, strong growth in advanced markets of Asia and improvement in North America and Western Europe, contributed to a 3.6 percent increase in global premiums, up from 2.4 percent growth in 2014," sigma said.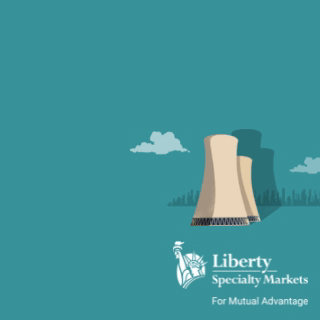 On the other hand, life premium growth slowed to 4 percent in 2015, down from 4.3 in 2014, as result of weaker performance in advanced markets, the report said.
Non-Life Growth
The advanced markets of Asia registered the highest non-life premium growth among the advanced regions at 4.1 percent; North America saw "considerable" growth of 3.2 percent, and Western Europe saw "moderate" growth of 1.5 percent, an improvement on previous years of stagnation, sigma added.
Emerging markets continued their "robust premium growth trend (7.8 percent), primarily driven by China," the report said.
Middle East and Central Asia non-life premiums grew by 9.0 percent and premiums contracted by 4.9 percent in Central and Eastern Europe (CEE) countries, as a result of a sharp drop in Russia, Swiss Re said.
Catastrophes
There were 353 disaster events in 2015, of which a record 198 were natural catastrophes, the highest number ever recorded in a single year, the report confirmed.
Total economic losses from all disasters were estimated at US$92 billion in 2015, down from $113 billion in 2014 and well below the inflation-adjusted average of $192 billion for the previous 10 years, sigma said, noting that Asia was hardest hit with total losses of $38 billion.
The report said the insurance sector covered $28 billion of losses from natural catastrophes and $9 billion from man-made disasters in 2015. "[T]here was a large difference of $55 billion between total and insured losses, highlighting the lack of insurance protection globally against catastrophe events."
An earthquake in Nepal was the biggest disaster of the year, with total losses estimated at $6 billion, including damage reported in India, China and Bangladesh, the report continued.
"The biggest insured-loss event of the year was the two explosions at the Port of Tianjin in China in August, with an estimated property loss of $2.5 billion to $3.5 billion, making it also Asia's largest man-made insured loss event ever," sigma went on to say.
Low Interest Rates Hit Profits
"Interest rates in the advanced economies remained very low in 2015, putting pressure on profitability in the life and, to a lesser extent, non-life sectors," sigma said.
"In life, moderate premium growth in many markets also weighed on profits. In non-life, both underwriting and investment results were weaker than in 2014," the report said, adding that the underwriting result was affected by lower reserve releases while investment results were hit by the low interest rates.
"Interest rates and the macroeconomic and financial market environments will continue to shape the outlook for the insurance industry," according to Kurt Karl, chief economist at Swiss Re.
"With profitability under pressure, life insurers will continue to focus on improving capital management, lowering expenses and enhancing investment yields. Profitability in non-life will also remain subdued on still-low investment returns and soft pricing conditions," Karl added.
Investment income as a percentage of net premiums earned in eight major markets fell by 0.7 percentage points to 9.2 percent in 2015 due to the low interest rate environment, said the report.
The overall profitability of non-life insurance, measured by ROE, declined from 9.0 percent in 2014 to 7.2 percent in 2015, while the combined ratio moved up to 98.9 percent in 2015 from 97.6 percent in 2014.
Nevertheless, sigma said, the insurance industry overall remains well capitalized, which means that insurers have better ability "to withstand periods of economic or market turmoil."
Global Trade
The sigma report revealed that the slowdown in global trade is affecting insurance premium growth generally, but a persistent slowdown would affect marine and credit insurance growth in particular.
While global trade should pick up again once economic activity accelerates, the slowdown also is caused by deeper, structural factors, which include limits in the further dispersion of global supply chains, protectionism and the transition of the "Chinese economy from export- and investment-led growth to domestic services and consumption."
Fonte: