Torrential rain, thunderstorms and flash floods that have inundated towns in southeastern Germany in recent days took the death toll to at least eight as forecasters warned of continuing severe weather spreading northward and westward into France.
Five people drowned in the Rottal-Inn district in the state of Bavaria, where the river Inn, which crosses Switzerland, Austria and Germany, burst its banks. Three people were found dead on Wednesday evening in a flooded house in the town of Simbach am Inn, according to Bavarian police. Two other bodies were recovered on Thursday in the same district. Several people remain missing, according to state broadcaster Bayerischer Rundfunk.
"We mourn those for whom help came too late and who lost their lives," Chancellor Angela Merkel said in Berlin. "My thoughts are with the families who will have to contend with these losses."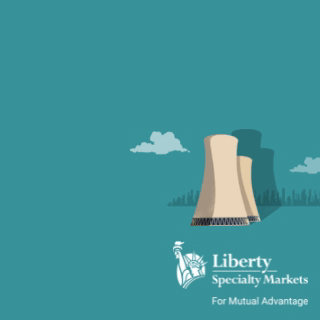 Rescue Effort
After first responders carried out rescue efforts, evacuating people stranded in their homes and from schools cut off by the floods, emergency personnel and volunteers got to work with the cleanup as mudslides and floods wrecked homes and buildings. The deluge has also wreaked havoc across swathes in the northwest and in the eastern states of Saxony and Thuringia.
Earlier in the week, heavy rain and flash floods killed three people in cities including Schwaebisch Gmuend in Baden-Wuerttemberg, Bavaria's western neighboring state. Residents in the city of Passau, situated at the confluence of the River Danube on the Austrian border, remain on tenterhooks as water levels approach highs. Train and road traffic was disrupted in several areas hit by the floods.
In Hamminkeln, in the Wesel district in Germany's west close to the Rhine and north of Duisburg, emergency personnel fought to prevent a dike from breaking, according to local media.
Weather Warnings
Germany's DWD national weather service warned of more heavy rain and storms on Thursday moving over northern parts of the country from east to west, causing sudden downpours, hail and squalls. Conditions may abate in southeastern regions, it said, adding that the severe weather will spread toward France overnight.
Paris is bracing for floods as severe weather alerts increased for large portions of the city center and northeastern areas, according to a flood bulletin published by the government at 10 a.m. Five high schools were closed due to heavy rain while emergency repairs were being conducted in five more, local authorities said.
Alert levels may be raised in Paris to the second-highest from the third-highest, French Environment Minister Segolene Royal said in a statement. Cities south of the capital are likely to experience flooding as the River Seine exceeds five meters (16 feet). A news conference on the situation is scheduled for 5 p.m. in Paris to provide an update.
Rail Disruptions
In the hardest-hit area of Seine-et-Marne, 3,000 people were transferred to emergency housing and 300 more in the Yvelines district, the Interior Ministry said on Wednesday.
Rail traffic was disrupted on Thursday between the cities of Metz and Luxembourg, in the east, as well as between Paris and Meudon, south of the capital, a spokeswoman for train operator SNCF said by telephone. SNCF also announced on the line's Twitter account that Paris's RER C trains would be halted by 4 p.m. as water levels rose under Austerlitz bridge.
The A10 highway to the southwest and more than 20 roads were north of the city of Orleans were also cut off, while minor disruptions occurred on highways A71 and A85, operator Vinci said in a statement.
–With assistance from Patrick Donahue and Fabio Benedetti-Valentini.
****
[Editor's note: According to catastrophe modeling firm AIR Worldwide, the major flash flooding that hit Germany last weekend followed several days of heavy rainstorms that hit a broad swath of Europe.
On Sunday, more rain fell in a few hours than the region normally experiences over several weeks, while significant flooding was reported in southeastern Germany on Wednesday, said Boston-based AIR.
Consistent with previous flood losses, including those in 2002, AIR expects much of the loss from this event to occur outside the floodplain.
"Smaller claims from off-floodplain losses can add up to a significant portion of total insured losses," the firm said, noting that of all the natural hazards that cause property damage in Europe, flood is the costliest.
"Flooding is a regular occurrence—one not limited to the coast or low-lying river valleys, but nearly ubiquitous due to off-floodplain flash flooding," said AIR. "Damage data from recent flood events in Germany indicate that a significant portion of flood losses come from off-floodplain locations, often at a considerable distance from large rivers and their floodplains."
Flood Insurance Penetration
The average flood insurance take-up rate for residential buildings across Germany is estimated at around 38 percent, continued the AIR report, noting, however, there are significant regional differences in insurance.
For example, there is no nationwide compulsory insurance coverage for flood, and it is typically excluded from standard residential, commercial, and industrial policies, AIR said. The exception is Baden-Württemberg, where most building policies include flood coverage. Indeed, the take-up rate in Baden-Württemberg is 95 percent, while in neighboring Bavaria it is only 27 percent.]
Fonte: