An arbitrator in Milan was removed by an Italian judge on concerns he couldn't be impartial after AmTrust Financial Services Inc. sued him, claiming he'd been bribed to force the U.S. company to pay hundreds of millions of dollars to settle a case before him.
The ruling is the latest twist in an alleged conspiracy involving mailed bullets and threatening text messages. Marco Lacchini was appointed by the court to lead talks between AmTrust and Naples businessman Antonio Somma, who had demanded more than 1 billion euros ($1.14 billion) from the insurer over the early termination of their Italian business venture.
But AmTrust says in a U.S. lawsuit that Somma offered the arbitrator 10 percent of any final amount, allegedly enticing him to issue rulings that would back AmTrust into a corner. AmTrust says it uncovered the plot before a settlement was reached.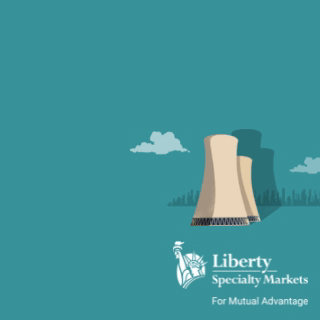 While the allegations are unproven, the dispute emerged as the latest example of how doing business in Italy can still be challenging for foreign companies, even after recent reforms intended to put an end to government and corporate corruption. Italy ranked the worst of any Eurozone member in Transparency International's 2015 corruption index.
Created Hostility
Judge Laura Cosentini in Milan on May 6 granted AmTrust's request to remove Lacchini because the allegations against him have created hostility between the two, which may affect his impartiality. The judge said her decision was not based on AmTrust's accusations of corruption.
"Lacchini was removed simply because one of the parties sued him, not because the corruption was proven," Pier Filippo Giuggioli, Lacchini's lawyer, said in an interview. "The corruption is unproven."
AmTrust claims it has evidence implicating the men, including transcripts of audio recordings that the company says were made by private investigators who secretly taped the duo detailing their alleged plot. The specifics were included in AmTrust's suit against the men filed in April in Manhattan federal court.
Serious Issues
"We believe this decision further reinforces the validity and seriousness of the issues AmTrust raised," Elizabeth Malone, a spokeswoman for the company, said in an e-mail. "We are confident that with an independent and impartial tribunal, these proceedings will be successfully resolved in AmTrust's favor."
Somma founded Naples-based Trust Risk Group Spa in 2010, becoming one of AmTrust's first insurance brokers in Italy. In early 2011, Somma and AmTrust Chief Executive Officer Barry Zyskind struck an exclusive deal under which Trust Risk would collect and remit premiums on policies underwritten by AmTrust for a commission, according to the lawsuit. But by 2013, Somma was allegedly planning to compete against AmTrust, at one point enlisting his daughter's boyfriend to work as an analyst at AmTrust's London office, in what AmTrust says was a bid to steal proprietary data.
AmTrust says it confronted Somma and called off their joint venture. The insurer claims that when Somma's plan to launch a rival company collapsed, he filed for arbitration in Milan instead in an attempt to squeeze cash out of AmTrust.
AmTrust's Italian chief then received a box with bullets at his home — one each for him, his wife and their seven children — the company claimed in the U.S. suit, though it didn't name the sender. According to the lawsuit, Somma began sending threatening text messages to Zyskind while Lacchini began issuing unreasonable rulings. Somma and Lacchini deny the claims.
Private Eyes
A team of private investigators were brought in by AmTrust, the company said. They lured Somma and Lacchini into fake business meetings and made audio recordings of them, according to the suit. In the recordings, AmTrust claims, Somma admitted to offering Lacchini 10 percent of the final award to issue rulings in his favor, while Lacchini allegedly bragged about his ability to "guarantee" arbitration outcomes.
Somma "told the investigators that the dispute would be resolved on November 8, 2016, and that the result would be a decision awarding him 400 million euros," according to the suit.
Prompted by the private investigators to explain, according to the lawsuit, Somma told them: "The arbitration is a man" and then "rubbed his thumb against his fingers in a gesture commonly understood to indicate money."
The lawsuit is AmTrust Financial Services Inc. v. Somma, 16-cv-02575, U.S. District Court, Southern District of New York (Manhattan).
Fonte: