Chinese insurers face increasing risks from their investments in property and local government debt as the nation's economic growth slows, according to a senior regulatory official.
The China Insurance Regulatory Commission will focus more on risk prevention, and seek to avert any systemic or regional crisis, Chen Wenhui, a vice chairman of the watchdog, wrote in an article published in the Shanghai Securities News today.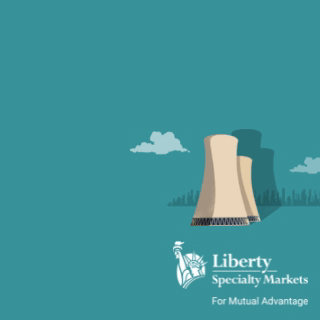 The regulator's warnings add to signs of growing concerns among policy makers about risks from an economic slowdown. The central bank this week called on the biggest lenders to accelerate the granting of mortgages, after falling home sales and property construction helped drag the world's second-largest economy to its slowest pace in six quarters in the first three months of this year.
"As China's economic growth slows, potential risks in the economy and financial markets have increased, and the possibility of risks triggering an eruption is growing," Chen wrote. "The credit risk, liquidity risk and even moral hazards are accumulating" in some areas of insurers' investments.
Chinese insurers have expanded alternative investments in the past few years, as the regulator eased restrictions in areas such as property, infrastructure, wealth management and trust products to help them bolster returns and diversify away from equities and bonds.
Property, Infrastructure
Widening investment freedom has prompted some life insurers to accelerate policy sales regardless of cost or maturity to gather funds for high-yield investments, Chen wrote. The cost of providing regular life products, which accounted for 40 percent of life insurers' premiums in the first quarter, was above 6 percent, including policyholder returns and commissions, "far exceeding levels that can be supported by investment abilities and the market," he wrote.
Insurers' property investments jumped 96 percent to 75.5 billion yuan ($12.1 billion) as at March 31 from a year earlier, according to Chen. Some companies boosted profits and solvency levels by reevaluating such assets after their value rose, and "there could be some bubble" in those numbers, he wrote.
China's home-price increases are moderating this year after jumping 12 percent last year. They climbed 9.1 percent in April from a year earlier, slowing for a fourth month, according to SouFun Holdings Ltd., the nation's biggest real estate website.
Insurance companies' infrastructure investments through local government financing vehicles have grown to 325.9 billion yuan, Chen wrote without providing year-earlier comparisons. While risks in most of these assets "should be basically controllable" because of collaterals, some of them are in heavily indebted regions where the borrowers have already been rolling over debts, according to the article.