Berkshire-Hathaway's primary property/casualty operations recorded double-digit gains in premiums and pre-tax earnings in the first quarter, but P/C reinsurance results contributed to a 6.6 percent drop in operating earnings for the conglomerate overall.
A less favorable first quarter in 2014 for Berkshire Hathaway Reinsurance Group when compared to first-quarter 2013 earnings fueled a 48.5 percent drop in pre-tax underwriting results across the group—considering both life and P/C operations taken together.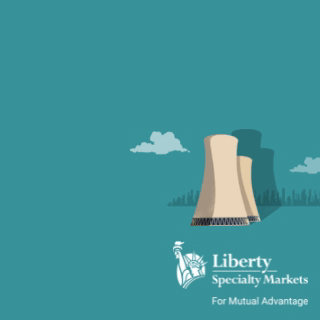 Results on the P/C side alone saw less of a dip—with P/C underwriting earnings falling 27 percent to $786 million in the quarter before taxes.
Even focusing on just P/C operations, however, the Berkshire Hathaway Reinsurance Group figures explain the decline—with primary insurance operations recording a 41 percent jump in underwriting profit and General Reinsurance seeing no change in underwriting results relative to the 2013 first quarter.
At Berkshire Hathaway Reinsurance Group, roughly half of a $423 million drop in P/C underwriting profits—a 64 percent slide to $238 million from $661 million—is explained by changes in foreign exchange rates used to value reinsurance liabilities.
In addition, Berkshire Hathaway Reinsurance Group recorded a net gain of $235 million on a quota-share for Swiss Re in last year's first-quarter. The fact that no similar gain was present in first-quarter 2014 explained the rest of the P/C earnings drop at Berkshire Hathaway Reinsurance Group.
Last year's first-quarter earnings report noted that $210 million of that $235 million gain was attributable to decreases in estimated liabilities from prior years' losses. Swiss Re did not renew the 20 percent quota-share contract on nearly all of its P/C risks incepting between Jan. 1, 2008 and Dec. 31, 2012. The contract is now in runoff.
On the primary insurance side, GEICO propelled both earnings and premium jumps, with earned premiums rising 11 percent to $4.9 billion, written premiums up 10 percent to $5.5 billion, and underwriting profits increasing nearly 33 percent to $353 million.
In addition, Berkshire Hathaway Primary Group recorded $240 million more earned premiums in first-quarter 2014 than in first-quarter 2013. "Premium increases were generated by each of [Berkshire's] primary insurance businesses" in the group, according to the first-quarter earnings report.
The identifies members of the Primary Group as:
Medical Protective Company and Princeton Insurance Co., providers of healthcare malpractice insurance coverages.
National Indemnity Co.'s primary group, writers of commercial motor vehicle and general liability coverages.
U.S. Investment Corp., whose subsidiaries underwrite specialty insurance coverages.
A group of companies referred to internally as "Berkshire Hathaway Homestate Companies," providers of commercial multi-line insurance, including workers compensation.
Central States Indemnity Co., a provider of credit and Medicare Supplement insurance.
Applied Underwriters, a provider of integrated workers compensation solutions.
BoatU.S., a writer of insurance for owners of boats and small watercraft.
GUARD Insurance Group, a provider of workers compensation and complimentary commercial P/C insurance coverage to small and mid-sized businesses.
Berkshire Hathaway Specialty Insurance, formed in second-quarter of 2013 to provide large scale capacity solutions for commercial property and casualty.
At the Berkshire Hathaway annual meeting, which took place on Saturday—the day after the first-quarter earnings release—Chairman Warren Buffett addressed the timing of the launch of Berkshire Hathaway Specialty Insurance. According to a blog post by Wall Street Journal reporter Erik Holm published on Saturday, Buffett responded to an analyst noting that commercial insurance rates are heading down, but calling the specialty business a "forever" investment.
Underwriting profits for Berkshire Hathaway Primary Group fell just short of $100 million, coming in at $99 million before taxes.
Across all of the insurance and reinsurance operations (P/C and life), investment income fell 5 percent to $946 million.
Overall operating earnings for all of Berkshire Hathaway's operations—including underwriting and investment income from the insurance and reinsurance, as well as operating earnings from non-insurance businesses as diverse as BNSF Railways, See's Candies and NetJets—came in at $3.5 billion for the quarter, compared to $3.8 billion last year.
Gains and losses on investment sales and derivative holdings added $1.2 billion to operating earnings bringing total bottom-line net earnings to $4.7 billon—roughly 3.8 percent lower than the $4.9 billion figure recorded for first-quarter 2013.