Demand for terrorism insurance remains strong and the existence of the federal terrorism risk insurance program plays a key role in making coverage available and affordable, according to a report released by insurance broker Marsh.
According to Marsh's 2014 Terrorism Risk Insurance Report, the number of companies purchasing terrorism insurance has remained constant — in the mid-60 percent range — since 2009 and pricing has also generally remained stable.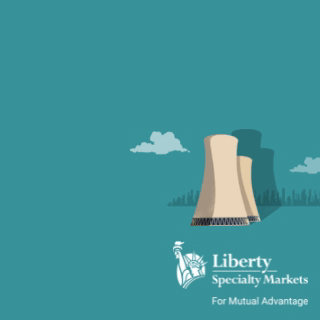 Education organizations purchase property terrorism insurance at a higher rate, 81 percent, than those in any other industry segment in 2013. Health care organizations, financial institutions, and media companies had the next highest take-up rates among the 17 industry segments surveyed, all more than 70 percent, according to the report.
The report's findings were presented today at a roundtable discussion at the U.S. Capitol that brought together industry experts, clients and policymakers to urge Congress to renew the Terrorism Risk Insurance Program Reauthorization Act (TRIPRA), also known as TRIA.
The event was jointly sponsored by Marsh & McLennan Companies and the Coalition to Insure Against Terrorism.
However, uncertainty over the pending expiration at year's end of TRIPRA is currently affecting the availability and price of terrorism coverage in the U.S., especially in workers' compensation, according to the report.
"We believe TRIA is a model public-private partnership. Marsh's new report confirms there is strong, long-term demand for the insurance it backstops with more than six out of 10 companies in the survey purchasing coverage," said Dan Glaser, president and CEO of Marsh & McLennan Companies, who hosted the roundtable discussion. "The existence of the federal program plays a major part in the availability and affordability of the coverage."
Marsh said that the Boston Marathon bombings highlight the need for a reauthorization bill to include a streamlined TRIPRA certification process that clarifies what type of event would be certified as a terrorism event and the timeframe for certification after an event occurs. The bombing also illustrates the need for TRIPRA to cover terrorism events that do not meet the act's certification thresholds.
"The recent introduction of a bipartisan bill to reauthorize TRIPRA is an encouraging step in the right direction," said Duncan Ellis, Marsh's U.S. Property Practice leader. "Everyday clients are calling us with concerns over market volatility and pricing."
Ellis was referring to a recently-introduced Senate bill that would reauthorize the federal program for seven years while increasing the industry's co-share on losses. Insurers havewelcomed the Senate bill but argued against the increase in the co-share.
Some of findings from the report also include:
In 2013, the percentage of Marsh clients purchasing terrorism coverage was 62 percent, unchanged from 2012.
Massachusetts has the highest property terrorism insurance take-up rates (84 percent) among all states in 2013, followed by Maryland at 81 percent. Hawaii has the lowest take-up rate, at 36 percent.
Median rates for companies with total insured value (TIV) of less than $100 million rose slightly in 2013 to $51 per million from $49 per million of TIV, while median rates for companies with TIVs of more than $1 billion, fell slightly to $18 per million from $19 per million in 2013.
Construction companies paid the most for terrorism insurance in 2013, a median rate of $66 per million TIV, followed by power and utility companies, which paid a median rate of $48 per million of TIV.
Health care companies paid the least for terrorism insurance in 2013, a median rate of $14 per million of TIV, following by education and manufacturing companies, which each paid a median $17 per million of TIV.
The Marsh report is consistent with a report to Congress last week by the President's Working Group on Financial Markets, which found that private insurers could not fill the terrorism risk insurance gap that would be created if TRIA is not renewed. The PWG report, which cited Marsh's research, said that the market for terrorism risk insurance would likely shrink and perhaps disappear with out TRIA, although it did suggest Congress could raise the industry's co-share without hurting availability or affordability.
The Terrorism Risk Insurance Report, now in its fourth edition, is a survey of nearly 2,600 Marsh clients. The report is a coordinated effort among Marsh's Property Practice, Marsh's Casualty Practice, Marsh Captive Solutions, Marsh Global Analytics, Guy Carpenter, and Marsh & McLennan Companies Government Affairs.