The Bermuda-based Everest Re Group, Ltd. reported net income of $293.9 million, or $6.21 per diluted common share, for the first quarter of 2014, compared to net income of $384.3 million, or $7.50 per diluted common share, for the first quarter of 2013.
The company also indicated that if realized capital gains and losses were excluded, after-tax operating income was $281.0 million, or $5.93 per diluted common share, for the first quarter 2014, compared to after-tax operating income of $301.1 million, or $5.88 per diluted common share, for the same period last year."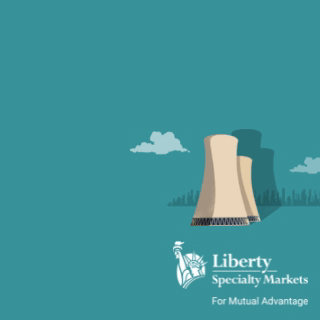 President and CEO Dominic J. Addesso commented: "Everest had another excellent quarter producing $281 million of after-tax operating income and a net income return on equity of 17 percent, driven by strong underwriting results with a combined ratio of 80.0 percent. The market is always challenging but we are continuing to find opportunities to grow premium and risk-adjusted returns, demonstrating the strength of our franchise and operating strategies.
"We expect to close shortly on our first catastrophe bonds that will provide $450 million of property catastrophe risk coverage at very optimal pricing and terms and conditions. Alternative reinsurance capacity is increasingly part of our strategy, coming into play both offensively and defensively, as we seek ways to optimize our returns."
He also noted that "during the quarter, we repurchased $250 million of our common shares and paid dividends of $35 million, the largest return of capital to shareholders in any single quarter, and yet shareholders equity held constant at $7 billion. We continue to build value for our shareholders with book value per share, adjusted for dividends, climbing 5 percent in the quarter."
Additional operating highlights for the period were listed as follows:
– Gross written premiums increased 7 percent to $1.3 billion compared to the first quarter of 2013.
– Worldwide, reinsurance premiums, including the Mt. Logan Re segment, were up 12 percent, quarter over quarter, primarily driven by new growth opportunities at the January renewals.
– Insurance premiums were down 9 percent for the quarter largely due to a premium adjustment for crop business on lower than expected premium for the winter crop season.
– The combined ratio was 80.0 percent for the quarter compared to 80.7 percent in the first quarter of 2013. Excluding catastrophe losses, reinstatement premiums, and prior year development, which was minimal in both quarters, the attritional combined ratio was comparable quarter over quarter.
– Net investment income for the current quarter was $123.2 million, including limited partnership losses of $2.3 million.
– Net after-tax realized and unrealized capital gains totaled $13.0 million and $55.3 million, respectively, for the quarter.
– Cash flow from operations was $367.1 million compared to $259.4 million for the same period in 2013
– For the quarter, the annualized after-tax operating income1 return on average adjusted shareholders' equity2 was 16.6 percent.
During the quarter, the Company repurchased 1.7 million of its common shares at an average price of $147.71 and a total cost of $250.0 million. The repurchases were made pursuant to a share repurchase authorization, provided by the Company's Board of Directors, under which there remains 2.9 million shares available.
Shareholders' equity ended the quarter flat at $7.0 billion compared to year end 2013 despite returning capital of $285 million during the quarter in the form of dividends and share repurchases. Book value per share increased 4 percent from $146.57 at December 31, 2013 to $152.80 at March 31, 2014.
Source: Everest Re Group