The chance of an El Nino weather event developing in 2014 now exceeds 70 percent, Australia's Bureau of Meteorology said on Tuesday, raising the prospect of damaging floods and droughts across the globe.
Global cocoa prices have rallied to 2-1/2-year highs on worries El Nino could return in 2014, while other agricultural commodity markets could also be hit by the spectre of the weather anomaly.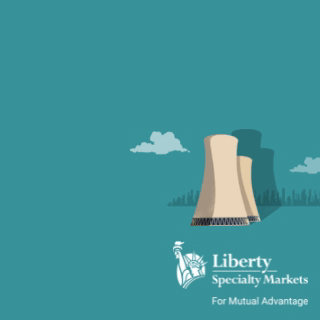 El Nino – a warming of sea-surface temperatures in the Pacific – affects wind patterns and can trigger both floods and drought in different parts of the globe, curbing food supply.
The worst El Nino on record in 1997/98 was blamed for massive flooding along China's Yangtze river that killed more than 1,500 people.
El Nino means "boy" in Spanish and was first used by anchovy fishermen in Ecuador and Peru in the 19th century.
Below are some of the key commodities that could be affected by its return.
GRAINS, OILSEEDS, LIVESTOCK
El Nino could bring dry weather to Australia, which is already struggling with a drought that has forced ranchers in the world's third-biggest beef exporter to cull cows, raising fears of a global beef shortage. El Nino could also curb wheat, sugar and cotton production in the country.
An El Nino episode usually results in below-average rainfall in main palm oil producers Indonesia and Malaysia, cutting yields and pushing up global prices.
It could also hurt crops in Thailand, one of the world's largest rice exporters, potentially worsening drought conditions usually seen in March-April.
El Nino would bring milder-than-normal temperatures to the major crop production areas of the U.S. Midwest. Iowa and Minnesota would benefit from the event's tendency for wetter-than-normal summers as the western Corn Belt continues to recover from a drought.
But excessive rains in the saturated soils of the eastern Corn Belt could be troublesome, particularly following this year's overly snowy winter. Drought-hit California, a major dairy and wine grape state, could see more rain than normal.
In China, El Nino could bring more rain to areas south of the Yellow River and cause flooding in the country's major rice and cotton growing regions.
Lower-than-normal temperatures could also occur in the country's top corn and soy areas in the northeast, leading to frost damage and lower grain output.
A strong El Nino in India would trigger lower production of summer crops such as rice, sugarcane and oilseeds. India is the world's No.2 producer of rice and wheat.
The Philippines' weather bureau already expects rainfall to be "way below" normal by April in most parts of the country, including rice-growing provinces in the Central Luzon region and sugar plantations in the Visayas provinces. El Nino could worsen that.
Previous El Nino episodes caused severe dry spells in the archipelago affecting vast tracts of farmland. A rice shortfall due to typhoons and drought connected to El Nino in 2010 prompted record imports of the national staple.
SOFT COMMODITIES
Global cocoa prices jumped to their strongest in more than two years in February on concerns a returning El Nino could cut output in main producers Ivory Coast, Ghana and Indonesia. The global market is expected to experience a second straight deficit in 2014.
Erratic weather could affect the development of coffee cherries and cocoa pods. In Indonesia, the world's third-largest cocoa producer, El Nino usually means extremely dry weather.
Indonesia's coffee output is forecast to fall to 9.5 million 60-kg bags in 2013/14 from 10.5 million in 2012/13 after dry weather at the start of the season reduced flowering and excessive rain during cherry development cut yields, according to the U.S. Department of Agriculture.
Indonesia competes in the robusta market with Vietnam, which would also suffer from an El Nino.
The Central Highlands region, which produces about 80 percent of Vietnam's coffee, has entered the dry season, and falling waters in rivers and streams coupled with strong wind would raise the risk of water shortages, according to the Science and Technology Department in the central highland province of Kontum.
El Nino usually brings warmer winters to Brazil, the world's top coffee producer, reducing the risk of coffee frost. But heavy rains would crimp production.
Drier weather could also help beat back moisture-loving roya or leaf rust fungus that is ravaging coffee plantations in Central America.
In 2009, El Nino turned Indian monsoon patchy, leading to the worst drought in nearly four decades which helped push global sugar prices to their highest in around 30 years.
(Reporting by Lewa Pardomuan in Singapore, Ho Binh Minh in Hanoi, Apornrath Phoonphongphiphat in Bangkok, Anuradha Raghu in Kuala Lumpur, Yayat Supriatna in Jakarta, Colin Packham in Sydney, Peter Murphy in Bogota, Dominique Patton and Niu Shuping in Beijing, Chris Prentice and Marcy Nicholson in New York, Erik Dela Cruz in Manila, Ratnajyoti Dutta in Delhi and Karl Plume in Chicago; Editing by Joseph Radford and Gopakumar Warrier)