Standard & Poor's Ratings Services has placed its ratings on 17 natural peril catastrophe bonds (listed below) on CreditWatch with negative implications.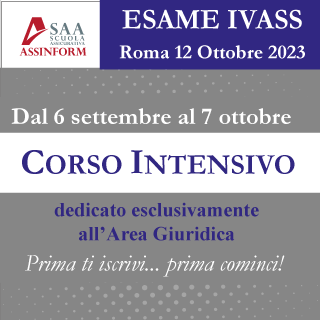 S&P explained that it took the action following "Risk Management Solutions Inc.'s (RMS) release of its RiskLink V11 U.S. Hurricane model on Feb. 28." S&P noted that, although modeling companies update their models periodically, "such updates do not typically spark rating changes. However, recent conversations with and information from RMS indicates that if the company re-modeled existing transactions with RiskLink V11, the results could be materially different from what the existing models had yielded.
"Some of the changes in the model are higher inland wind speeds, increases to building vulnerability, updates to secondary modifiers (such as roof type and construction), and increases in storm surge modeled losses."
The changes to the model could produce some or all of the following effects:
• Loss estimates are expected to increase for all return periods.
• Losses on commercial exposures are increasing more than on residential.
• Losses in Florida show smaller increases than in other regions, losses in Texas increase the most, and losses in other states increase in varying degrees.
S&P explained that the criteria it employs to rate the issues–"Methodology And Assumptions For Rating Natural Catastrophe Bonds," issued May 12, 2009–states that "if a model update significantly changes results, we will review those deals that used older versions of the model and take the appropriate ratings actions.
"However, this does not mean we are taking ratings actions on each natural peril catastrophe bond that used an earlier version of RiskLink. Rather, this rating action is limited to issues that cover U.S. hurricanes.
"We have requested (via the transaction administrator for each issue) that RMS, using RiskLink V11, supply us with the information we deem necessary to perform surveillance on the affected bonds. We will review each issue and publish our results, whether or not they result in any further rating actions."
S&P added that it expects "any rating actions to be between one and three notches, though it is possible for changes to be greater or for there to be no change." The review is expected to be completed by the end of May.
The rating agency also indicated that it is "not contemplating a similar action for issues modeled by AIR and EQECAT because we are not aware of any changes to their U.S hurricane models that would significantly change the output."
S&P also noted that "Montana Re's 2010-E Class E notes are already on CreditWatch negative because of the March 11, 2011, Japan earthquake. If that event turns out not to be an activation event, the rating on these notes will still be subject to a ratings action because of the model update."
The ratings S&P placed on CreditWatch Negative were listed as follows:
To From
Ibis Re Ltd.
Series 2009-1 Class A notes BB (sf)/Watch Neg BB (sf)
Series 2009-1 Class B notes BB- (sf)/Watch Neg BB- (sf)
Series 2010-1 Class A notes BB (sf)/Watch Neg BB (sf)
Series 2010-1 Class B notes B+ (sf)/Watch Neg B+ (sf)
Lodestone Re Ltd.
Series 2010-1 Class A notes BB+ (sf)/Watch Neg BB+ (sf)
Series 2010-1 Class B notes BB (sf)/Watch Neg BB (sf)
Series 2010-2 Class A-1 notes BB+ (sf)/Watch Neg BB+ (sf)
Series 2010-2 Class A-2 notes BB (sf)/Watch Neg BB (sf)
Montana Re Ltd.
Series 2009-1 Class A notes BB- (sf)/Watch Neg BB- (sf)
Series 2009-1 Class B notes B- (sf)/Watch Neg B- (sf)
Series 2010-1 Class C notes B (sf)/Watch Neg B (sf)
Foundation Re III Ltd.
Series 2010-1 Class A notes BB+ (sf)/Watch Neg BB+ (sf)
Series 2011-1 Class A notes BB+ (sf)/Watch Neg BB+ (sf)
Longpoint Re II Ltd.
Series 2009-1 Class A notes BB+ (sf)/Watch Neg BB+ (sf)
Series 2009-1 Class B notes BB+ (sf)/Watch Neg BB+ (sf)
Calabash Re III Ltd.
Series 2009-1 Class A notes BB- (sf)/Watch Neg BB- (sf)
Series 2009-1 Class B notes BB+ (sf)/Watch Neg BB+ (sf)
Source: Standard & Poor's