American International Group is selling part of its stake in AIA Group to raise about $6 billion to help the U.S. insurer repay a huge federal government bail-out.
AIG is looking to place some 1.7 billion AIA shares in a range of HK$27.15-27.50 [app. US$3.50 to $3.54] per share – a discount of up to 7 percent to Friday's AIA closing price, according to a term sheet seen by Reuters on Monday.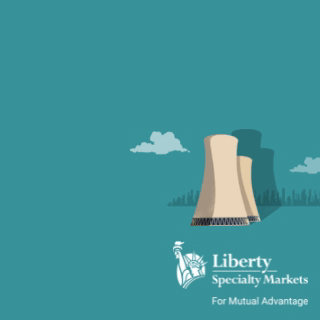 The shares will go to institutional investors, and AIG expects to use the net proceeds to reduce the balance due to the U.S. Treasury Department's preferred equity interest in a special-purpose vehicle (SPV) in which AIG holds the AIA shares.
The U.S. Treasury owns 77 percent of AIG following a massive $182 billion bail-out in the wake of the 2008 global financial crisis. AIG holds around a one-third stake in AIA which, at Friday's close, was worth $14.9 billion.
As of end-December, AIG owed the Treasury $8.4 billion to redeem interests in the AIA SPV.
Institutions may be drawn to the offering by AIA's strong performance since it listed in a $20.5 billion Hong Kong IPO in 2010 – Asia's third-largest public listing – but a big run up in its stock price may have some feeling the offer is expensive.
But, with such a large sale on to the market and AIA's free float increasing, the company's weighting on benchmark indexes should rise, making it a target for fund managers tracking the Hang Seng and the Hang Seng Finance Index.
"The issue of getting the deal through shouldn't be a problem, plus there should be some index buying," said the head of a large U.S.-based asset manager in Hong Kong, who was not authorized to speak publicly on the AIA sale.
Kenneth Yue, Hong Kong-based analyst at CCB International Securities, said the sale looked well timed. "AIG is doing this at the right moment. If you look at AIA's new business growth last year, it went up 40 percent. I believe they've gone to the peak already – it would be very challenging for them to increase their new business value going forward by 40 percent every year."
BANK CREDIT
Deutsche Bank and Goldman Sachs are the "active" joint global coordinators (JGCs), according to two sources with direct knowledge of the process, who did not want to be named as they are not authorized to speak publicly on the matter.
Deutsche and Goldman were among the four banks that led AIA's IPO, along with Citigroup and Morgan Stanley. The sources said Citi and Morgan Stanley were taking "passive" JGC roles in the current AIG sell-down.
The distinction is important not just for the fees that are paid on such a large offering, but also in the league table credit that can help a bank's external marketing. For the AIA sell-down, the banks will get equal league table credit, but Deutsche and Goldman will take home the fatter fees, according to one of the sources.
The deal should be "well-distributed" among different investors, instead of large chunks going to just a handful of buyers, the source noted.
Shares of AIA, headed by former Prudential Plc executive Mark Tucker, have risen 47 percent since early-October, and last week touched a 7-month high. The shares closed at HK$29.20 [US$3.76] on Friday.
CROWN JEWEL
AIA was founded in Shanghai in 1919 by U.S. entrepreneur C.V. Starr. Twenty years later, Starr temporarily relocated to the United States to avoid political instability in Asia and, following the Second World War, decided to run his U.S. businesses from New York. Those businesses came to be known as AIG, and its shares began trading in New York in 1984.
Now Asia's third-largest insurer, AIA has built a sprawling and successful business across the region, with an army of hundreds of thousands of agents.
AIG was forced to spin off AIA, its 'crown jewel', and other assets following the U.S. government's rescue of the stricken U.S. insurer after the financial crisis.
AIA's initial public offer came after a surprise, but ultimately doomed, bid by British insurer Prudential.
AIG Chief Executive Robert Benmosche has been coy about his plans for the AIA stake. As recently as Feb. 24, AIG said it had not decided what to do with the stake, and had earlier hinted it may even increase its holding.
AIG can sell around $8 billion of its stake under the terms of its AIA stake ownership. The lock-up on the remainder expires late next month. Pricing of the AIA share sale will occur no later than Tuesday, AIG said.
On Friday, AIG sold its entire $500 million stake in private equity firm Blackstone Group, according to a source familiar with the situation, as part of an ongoing effort to monetize non-core assets, reduce risk and deleverage.
After AIG's recapitalization early last year, the U.S. government was left with a 92 percent stake in AIG's common stock, and preferred interests in two SPVs – one holding a stake in MetLife and one the AIA stake.
Following a variety of stock sales and other asset disposals, the MetLife SPV has been paid off and the Treasury's stake in AIG reduced to 77 percent. It is expected to sell that in coming years, aiming to recoup at least $28.73 per share to break even on the rescue investment.
AIG said last month the Treasury's remaining interest in the AIA SPV was $8.4 billion.
The proceeds from the stake sale announced on Monday will go towards paying down that balance – leaving around $2.4 billion – far less than the value of the remaining AIA shares held by AIG.