RSA Insurance has made its first external investment in a fintech company, Pitpatpet Ltd., the Cambridge, England-based creator of the PitPat dog activity monitor and dog care intelligence data platform.
PitPat attaches quickly and securely to a dog's collar where it has a battery life of over a year. Owners download the free iOS or Android app, and create a profile for their pet, based on the dog's age, breed and weight, explained London-based RSA.
PitPat then suggests a daily activity goal to help owners keep their pet fit and healthy by making informed lifestyle choices, RSA added.
Owners can view daily updates on their pet's activity levels, noting how much walking, running, playing and resting they've been doing – and seeing a daily count of calories burned.
The UK Kennel Club estimates between 30 percent – 60 percent of Britain's 8.5 million dogs are obese, with that figure rising annually, RSA noted.
RSA said it insures more than one million cats and dogs in the UK – making it the largest insurer of the UK's favorite household pets.
"The really clever element here is that owners can for the first time use real-time data to monitor how their pet is behaving and how that behavior might affect their health," explained Kenny Leitch, global connected insurance director, RSA.
"This information is designed to help owners make smart decisions to prevent disease. We want to help our customers give their dogs the best and healthiest life possible," he added.
"We have been looking for the right partner to work with us and our customers. PitPat offers us a powerful and practical way of generating lots of secure and robust data [for] about 200 breeds of dogs that is both incredibly easy for us and valuable for our customers," Leitch went on to say.
Fonte: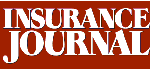 }