Ex- American International Group Inc. Chief Executive Officer Maurice "Hank" Greenberg admitted to taking part in two deals to make the insurer's financial condition look better than it was as part of a $9.9 million settlement with New York that has dragged out for almost a dozen years, the state's top lawyer said.
The settlement, announced Friday by New York state Attorney General Eric Schneiderman, resolves a legal battle in which Greenberg, 91, and his high-powered lawyer, David Boies, squared off against three successive state attorneys general who accused him of fraud. The accord also includes Howard Smith, AIG's former chief financial officer. As part of the deal, he and Greenberg agreed to give up $9.9 million in bonuses they received from 2001 to 2004, when the disputed transactions were reflected in AIG's books, Schneiderman said.
Even after the deal was announced, both sides disagreed on its significance and what Greenberg admitted.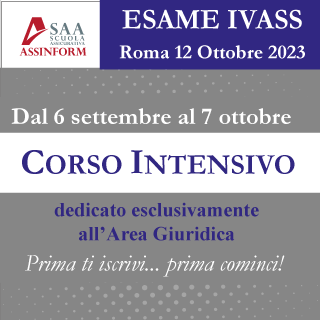 "Today's agreement settles the indisputable fact that Mr. Greenberg has denied for 12 years: that Mr. Greenberg orchestrated two transactions that fundamentally misrepresented AIG's finances," Schneiderman said in a statement.
Greenberg, who has long insisted he did nothing wrong, remained defiant after the settlement. He said the case started because a comment he made upset then Attorney General Eliot Spitzer.
'No Effect'
"Look at what's happened," Greenberg said. "AIG is a shadow of what it was. People lost millions of dollars, billions of dollars, pension funds the same thing. For what? So I can pay $9 million in a payment?"
"This has been going on for 12 years," he added. "The settlement I think brings out the facts, in the sense that it had no effect. The things I've been accused of had no effect on shareholder earnings per share."
Boies went further, saying in a statement that Schneiderman's remarks were "false and misleading" and put a positive spin on a settlement that netted a fraction of what the state previously sought. "Nowhere in the agreed statement by Mr. Greenberg is there any reference to any accounting being fraudulent, let alone that Mr. Greenberg was aware of any fraud," Boies said.
Gen Re Traansaction
Greenberg and Smith, in separate prepared statements, both said, "As a result of these transactions, AIG's publicly-filed consolidated financial statements inaccurately portrayed the accounting, and thus the financial condition and performance for AIG's loss reserves and underwriting income. The accounting for the Gen Re transaction was correctly restated by AIG in AIG's 2005 restatement."
Vincent Sama, an attorney representing Smith, didn't immediately respond to messages seeking comment.
Friday's settlement ends a civil case that began in 2005 under Spitzer and inched forward in fits and starts, continuously delayed by a flurry of defense motions and eight pre-trial appeals. Greenberg, a World War II veteran, refused to settle, seeing the trial as an opportunity to redeem himself after he was pressured to resign from the company that he built, over almost 40 years, into the world's biggest insurer.
AIG, which was also accused of wrongdoing, settled quickly, restating its earnings and paying $1.6 billion to settle claims by regulators. Jon Diat, a spokesman for AIG, declined to comment. Spitzer also declined to comment.
Two Transactions
The lawsuit stems from two reinsurance transactions: a deal with Berkshire Hathaway Inc.'s General Reinsurance Corp. used to reverse a decline in loss reserves at AIG, and an agreement with CAPCO Reinsurance Co. Four former Gen Re executives and one from AIG were convicted of accounting fraud in 2008 but won reversals in 2011. Federal prosecutors agreed to drop the charges in 2012 under deferred-prosecution agreements after the former executives admitted "aspects" of the Gen Re deal were fraudulent.
New York sought to bar Greenberg and Smith from serving as officers or directors of public companies and force them to give up bonuses. While the settlement does include repayment of bonuses, it doesn't include the work prohibition, said Eric Soufer, a spokesman for Schneiderman.
Greenberg and Smith had argued the attorney general couldn't prove that either transaction was improperly accounted for, that the defendants knew of any alleged impropriety or that the two deals were material to AIG.
The settlement comes about five months after a trial finally got underway, one in which Greenberg and Smith took the stand in their own defense. The case was put on hold as the parties tried to reach a resolution with well-known mediator Kenneth Feinberg. The Supreme Court declined a request by Greenberg and Smith to review the case in December.
Greenberg is currently awaiting the outcome of an appeal in his lawsuit against the government over the $85 billion bailout of AIG. A trial judge ruled last year that while the U.S. acted improperly by treating AIG more harshly than other firms in peril during the 2008 financial crisis, its investors were due nothing because government inaction would have spelled doom for the insurer. Greenberg is asking an appeals court to rule that he and other AIG investors deserve billions of dollars because the rescue was illegal.
Fonte: