Even though Berkshire Hathaway's GEICO chalked up an underwriting loss in the fourth-quarter 2016, with full-year profit coming in basically even with 2015, the company is poised to take advantage of competitor fears, according to the company's earnings release and Berkshire Chairman Warren Buffett in his annual letter.
The earnings report showed GEICO's earned premiums rising 11 percent last year and its underwriting profit coming in at $462 million—just $2 million higher than 2015.
Earned premiums for all of Berkshire's property/casualty insurers and reinsurers jumped 13 percent to nearly $40 billion for the full year, with underwriting profits ticking up roughly 2 percent to just under $2.0 billion after taxes in 2016.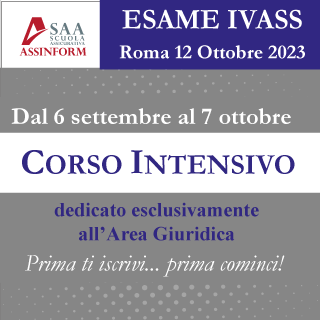 Together the P/C insurance and reinsurance businesses combined to produce the 14th consecutive year of underwriting profit. Berkshire Hathaway Specialty reported a 40 percent increase in volume and Berkshire Hathaway Reinsurance Group reported an underwriting profit last year of $822 million.
The property/casualty segment of General Reinsurance, however, saw its profit and premiums drop.
Like other industry executives commenting on the state of the personal auto insurance market, Buffett noted that industry loss costs are "increasing at an unexpected pace"—and GEICO's 101.4 combined ratio for the fourth quarter may reflect some of the effects of industry-wide trends.
But GEICO is not reacting to jumps in average claim severities in the same way as some competitors that have "lost their enthusiasm for taking on new customers," Buffett said in his letter. "GEICO's growth accelerated dramatically during the second half of 2016….GEICO's reaction to the profit squeeze, however, was to accelerate its new-business efforts. We like to make hay while the sun sets, knowing that it will surely rise again.
"GEICO continues on a roll as I send you this letter. When insurance prices increase, people shop more. And when they shop, GEICO wins," he wrote.
Buffett's annual letter typically includes a section praising GEICO CEO Tony Nicely and GEICO's cost advantage over competitors. "GEICO's low costs create a moat—an enduring one—that competitors are unable to cross," he wrote. "As a result, the company gobbles up market share year after year, ending 2016 with about 12 percent of industry volume. That's up from 2.5 percent in 1995, the year Berkshire acquired control of GEICO. Employment, meanwhile, grew from 8,575 to 36,085."
Employment Grows at Primary Ops: Income Advances for Re Ops
While the employee count at GEICO rose about six percent in 2016, other Berkshire primary operations with smaller workforces hired at a faster clip than GEICO last year. According to employment figures included in the annual report, Berkshire Hathaway's newest insurance operation—Berkshire Hathaway Specialty—now has nearly 800 employees, 10-times the number reported in its first year of operation in 2013, and 25 percent higher than 2016. Employment at Berkshire's GUARD Insurance Companies, providers of workers compensation and commercial property/casualty insurance to small and midsized businesses, jumped almost 29 percent to 553, the report reveals.
Like GEICO, the commercial primary insurance operations as a group, which also include MedPro Group (providers of medical malpractice) National Indemnity Co.'s primary group (writers of commercial auto and general liability), Berkshire Hathaway Homestate Companies (providers of commercial multiline insurance, including workers' compensation), reported double-digit premium growth. While the annual report generally does not disclose premium figures for the commercial insurers individually, this year, Buffett made an exception in his letter, calling out a 40 percent increase in volume for Berkshire Hathaway Specialty and noting that the unit led by former American International Group executive Peter Eastwood, grew to $1.3 billion in premium.
The report also does not reveal individual profit numbers for the commercial primary insurers one-by-one. As a group, however, the standard and specialty commercial lines insurers reported a lower level of underwriting profit in 2016—20 percent lower than in 2015.
The P/C business of reinsurer General Re also reported a 22 percent decline in underwriting profit last year. Gen Re was the only one of the 10 insurance operations included in the annual report's workforce summary to see a drop in employee headcount. Gen Re's P/C business was also the only one of four major P/C segments—GEICO, Gen Re, Berkshire Hathaway Reinsurance Group, and Berkshire Hathaway Primary Group—to record a premium decline in 2016.
Still Gen Re and each of the three other segments reported underwriting profits in 2016—and together the P/C insurance and reinsurance businesses combined to produce the 14th consecutive year of underwriting profit. Buffett's letter noted that the pre-tax underwriting gain for all 14 years amounted to $28 billion. In 2016, the P/C underwriting profit figures was nearly $2.0 billion—2.4 percent higher than 2015.
Referring to the unbroken string of underwriting profit, Buffett's letter said: "That record is no accident: Disciplined risk evaluation is the daily focus of all of our insurance managers, who know that while float is valuable, its benefits can be drowned by poor underwriting results. All insurers give that message lip service. At Berkshire it is a religion, Old Testament style."
Amassing Float and Wealth
Below, is a summary of the underwriting and investment income for the P/C insurance and for the P/C and life businesses of the reinsurance companies all together.
Berkshire Hathaway Reinsurance Group was the largest contributor to underwriting profit last year, with $822 million for P/C and life operations. Excluding the results of that unit, managed by Ajit Jain, underwriting profit for the other three segments fell nearly 8 percent overall in 2016.
Jain's group also remains the largest contributor of float, which is a topic discussed at length in the section of Buffett's letter devoted to insurance. While much of the text about float in the most recent letter matches prior years, in a noteworthy comment Buffett seems to refer to the adverse development cover that Berkshire wrote for American International Group.
"We recently wrote a huge policy that increased float to more than $100 billion," he wrote.
The comment appeared under a chart showing that float has grown from $39 million in 1970 to $91.6 billion in 2016:
As for Berkshire's piece of the economy, the conglomerate netted $24.1 billion on the bottom line from insurance and non-insurance businesses after taxes in 2016—roughly the same as it did in 2015.
Operating earnings represented $17.6 billion of the total, with investment and derivative gains of about $6.5 billion accounting for the difference.
For the fourth-quarter, after-tax net income jumped 14.7 percent for insurance and reinsurance businesses to $6.3 billion, but operating income (before investment gains from sales and derivative gains) fell 6.2 percent to $4.4 billion. Focusing on insurance and reinsurance, pretax underwriting profits soared at Berkshire Hathaway Reinsurance during the final quarter of the year, but fourth-quarter underwriting income slipped for the other three reporting units.
Buffett also presented an optimistic view of the U.S. economy and acknowledged the historical contribution of America's immigrant population.
"You need not be an economist to understand how well our system has worked," he wrote. "Just look around you. See the 75 million owner-occupied homes, the bountiful farmland, the 260 million vehicles, the hyper-productive factories, the great medical centers, the talent-filled universities, you name it—they all represent a net gain for Americans from the barren lands, primitive structures and meager output of 1776. Starting from scratch, America has amassed wealth totaling $90 trillion."
Fonte: