Insured damages from Canadian natural catastrophes during 2016 topped C$4.9 billion (US$3.7 billion) – smashing the previous annual record of C$3.2 billion (US$2.4 billion) set in 2013, according to the Insurance Bureau of Canada.
"From the wildfires that swept through Fort McMurray in May to the floods that devastated parts of Nova Scotia and Newfoundland [in October], severe weather had a huge impact on Canadians in 2016," said the IBC.
Last year's largest Canadian natural disaster, the Fort McMurray wildfires, resulted in approximately C$3.7 billion (US$2.8 billion) in insured damage – more than twice the amount of the previous costliest natural disaster on record, the IBC said. (The IBC's nat cat statistics were compiled by Catastrophe Indices and Quantification, or CatIQ).
"Severe weather due to climate change is already costing Canadians billions of dollars annually," said Don Forgeron, president and CEO, IBC.
"The record damage reported in 2016 is part of an upward trend that shows no signs of stopping," he warned.
"That is why Canada's property and casualty insurance industry is calling on governments across the country to come together and implement expansive climate policies that will better prepare Canadians and their communities for when disasters strike," he added.
"Addressing current gaps in public policy and consumer protection can only be possible if industry and government work together in the areas of mitigation, adaptation and emergency management – all of which form the basis of a comprehensive climate strategy," Forgeron emphasized.
"Further to that, our industry will continue to press for a National Flood Program to make our communities stronger, safer, and more resilient when severe weather happens. Canada lags behind every other G7 nation when it comes to flooding and we must do more to be prepared."
The IBC said that severe weather and natural disasters are happening across the country and they are happening more often. Some of 2016's most notable events included:
March 23-26 Southern Ontario Ice Storm (Fergus, Orangeville, Barrie, Newmarket)
May 3-19 Fort McMurray Wild Fire (Wood Buffalo, Fort McMurray)
June 24-25 Northern Ontario and Prairie Storms (Saskatoon, West Hawk Lake, Killarney, Thunder Bay)
June 28-30 Prairie Storms (Calgary, Edmonton, Okotoks, Southern Saskatchewan and Manitoba)
July 8 Southern Ontario Storms (Bradford, Markdale, London)
July 8-11 Western Canada Storms (Edmonton, Calgary, Estevan, Southwestern Manitoba)
July 15-16 Prairie Storms (Calgary, Swift Current)
July 18-20 Southern Prairie Storms (Medicine Hat, Outlook, Winnipeg)
July 22 Moose Jaw Hailstorm (Moose Jaw)
July 27 Ontario-Quebec Storms (Toronto, Saguenay)
July 30 – August 1 Prairie Storms (Calgary, Airdrie, Fort McMurray, Yorkton, Melville, Winnipeg)
September 28-30 Windsor Flooding (Windsor, LaSalle, Tecumseh)
October 9-11 Atlantic Flooding (Cape Breton Regional Municipality, the Connaigre Peninsula, the central region and south coast of the island portion of Newfoundland and Labrador)
Source: Insurance Bureau of Canada (IBC)
Fonte: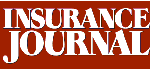 if (document.currentScript) {